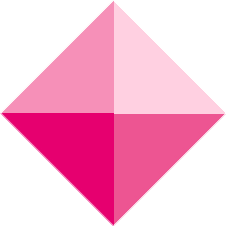 Simplify your print management and streamline your office workflow with our managed print solutions.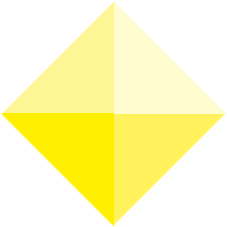 Digitize your documents and  business processes with our custom digitization solutions that offer enhanced security and accessibility.
Why CSR Digital?   
CSR Digital Ltd are a leading technology solutions provider with 30 years of experience helping businesses optimise their operations and achieve success through innovative technology solutions. Based in Rushden, our team of experts specialises in managed print, telephony, and digitisation, and we pride ourselves on offering tailored solutions that are customised to the unique needs of each of our clients.
We offer a comprehensive range of services designed to help businesses of all sizes achieve success in the digital age. Our managed print solutions can help streamline your printing operations and reduce costs, while our IT support services ensure that your technology infrastructure is secure, efficient, and always up-to-date. Our telephony solutions offer advanced features and reliable connectivity, while our digitization services can help streamline your workflow and improve accessibility. 
I had the pleasure of working with CSR Digital for our technology needs, and I cannot express enough how impressed I am with their services. They truly are an exceptional technology solutions company. What sets CSR Digital apart is their unwavering commitment to customer satisfaction. Throughout the entire process, their team was responsive, attentive, and proactive in addressing our concerns and providing timely support. They went above and beyond to ensure a smooth implementation and made sure that we were fully trained and comfortable with the new technology. Highly recommend, Davisllp
Since me moved from our previous managed print supplier 12 months ago, the level of service we have received has been amazing. James and his team made the transition smooth and seamless with no disruptions. The team are always on hand whenever there is an issue and are quick to rectify it. Would definitely recommend CSR.
James and Vincent were superb in getting up set up with a new bunch of printers. Really friendly from the first visit and have been more than happy to answer any questions and issues normally within only a few minutes. They allowed us a free trial of the products and even upgraded one of the printers completely free and collected our old ones. The set up transition was really smooth and completed in less than two hours with minimal downtime. The price was also excellent and was lower than all others in the market. Would highly recommend CSR Digital to anyone as they are reliable, technically proficient and a pleasure to deal with. 10/10!
ESK Decorating Ltd
2019-01-24
We have been a customer of CSR since 2008. They give a great service, the team are friendly, extremely helpful and 100% reliable. Nothing is too much trouble for them. Their customer support is 1st class & we would not hesitate in recommending them
Great service.Someone is always there to solve any issues.Nothing but praise for CSR
Using CSR for years, always good service
CSR have provided us with a batch scanning solution. They offer a great service and Vince has always been very helpful in offering support. Thank you
Thank you for providing us friendly, professional and great support from day one! You guys have been so awesome. I personally want to give a massive thanks to Kevin Smith who has been so efficient and helpful!!! and he is always round the corner ( literally) whenever we needed the technical support. Thank you for being patient with us and I hope you guys have a growing success. From Mehwish- on behalf of Spring and Co Solicitors, Luton.
Justyn Phillips
2018-11-29
We have been with CSR for nearly a year now. The service provided by James, Vince & the rest of the team has been superb. The copier has performed really well. I would certainly recommend their services.